Where Celebrities Go for the Holidays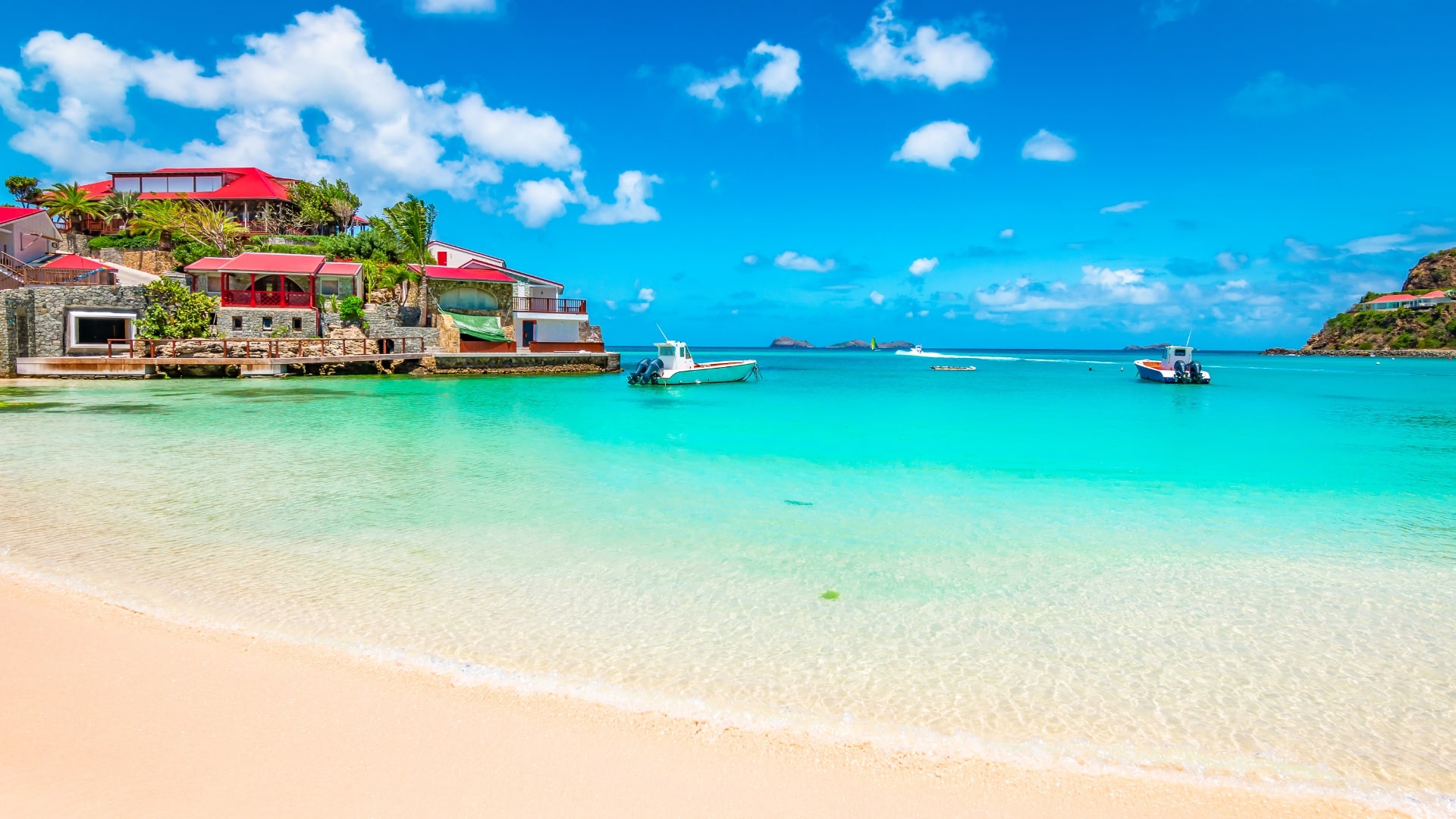 Where Celebrities Go for the Holidays
It's the end of the year, and everyone starts dreaming about taking a vacation away from it all—even Beyoncé. Especially Beyonce. Every year, we see that certain destinations float to the top of the list for the Hollywood crowd. From St. Bart's to Aspen to Los Cabos, here are some of their favorites:
St.Bart's
Maybe it's the beaches. Or the endless rosé lunches. Or the five-star hotels, like Eden Rock or Cheval Blanc Isle de France . St. Bart's is one of the Caribbean's most picturesque islands, with 22 pristine beaches, Gallic flair to spare, and a celebrity fan base that includes Leonardo DiCaprio and Heidi Klum. You can stroll through the main harbor town, Gustavia, and shop for designer clothes, stock up on wine at the local store, or dine at scene-y restaurants like Bonito.
Barbados
Simon Cowell, Mark Wahlberg, and Barbadian native Rihanna all love to spend the holidays on this Caribbean gem, soaking up the sun, Jet-skiing, and enjoying incredible Bajan food. When it comes to resorts, nothing beats Sandy Lane , which has a house Bentley to transfer guests to and from the airport and 112 marble-floored rooms. If the stars want something more low-key come lunch and dinner time, Oistin's Fish Fry and Cuz's are two local favorites.
Aspen
This Colorado ski town is all glitz and glamor during the holiday season, drawing a who's who that includes Kris Jenner, Kate Hudson, Goldie Hawn, and Mariah Carey. Why they love it: there are four mountains for skiing, and loads of upscale shops in the quaint town. If you happen to be there, be sure to check out the Hotel Jerome , the Little Nell , and the St. Regis , since they are all A-list magnets when it comes to the après ski scene.
Hawaii
An easy flight from LA, Hawaii and its beautiful islands—Oahu, Maui, Kauai, Lanai, Molokai, and the Big Island—have been luring celebrities like Sofia Vergara, Rob Lowe, Ben Affleck, and Ben Stiller for years. You can rise with the sun to go surfing, or spend the day snorkeling with sea turtles and whale-watching. On land, you can see everything from lush rainforests to roaring waterfalls to dramatic canyons and lava-rock deserts. Other regular visitors include the Obamas, who spend every Christmas on Oahu with family. The President's favorite haunts include Alan Wong's restaurant (he loves the twice-cooked short rib and the sorbet in a chocolate shell), Morimoto, and Nobu Waikiki.
Los Cabos
This iconic Mexican resort town on the Baja Peninsula draws celebrities like Jennifer Aniston, Jimmy Kimmel, and Lea Michele. Though Cabo was hit hard last year by Hurricane Odile, most of the area's hotels have now completely opened, and are even debuting new enhancements. Favorites with the Hollywood crowd include One&Only Palmilla , Las Ventanas , and Esperanza . Also of note this year: The Cape, A Thompson Hotel, designed by architect Javier Sanchez, debuted. Every room has a sea-facing room, and there's an excellent restaurant helmed by star chef Enrique Olvera.